Even though it's a low-impact activity, golf can cause various injuries if you're unprepared. The repetitive swinging motions you engage in can lead to muscle pulls, tears, and damage to the back, wrist, shoulder, and hands. These tips will help you ensure these injuries don't happen to you.
Prevent Injuries on the Golf Course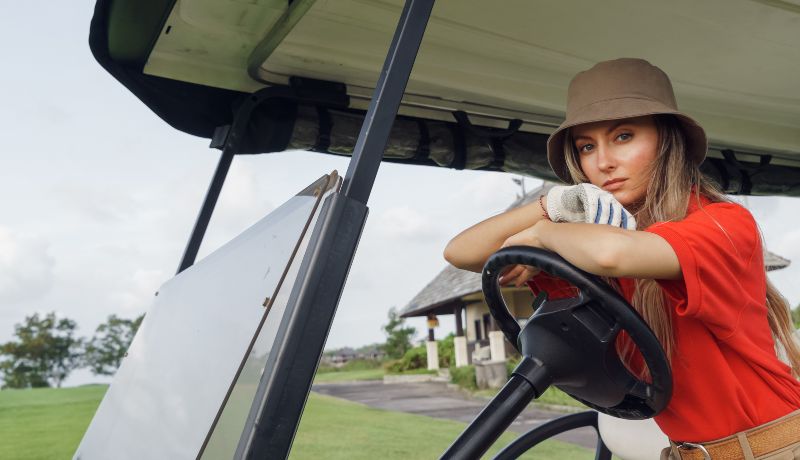 Tip No. 1 – Start With a Warmup
An effective warmup prepares your body for the repetitive motions ahead. Before you even practice your swing, you should spend about 10 minutes taking a brisk walk. Throw some jumping jacks into the mix and include stretches for the most vulnerable parts of your body, such as your back, hands, and arms. Finally, pick up your club and give it a few swings, starting slowly and gradually picking up the pace and range of motion over time.
Tip No. 2 – Build Up Your Endurance
Even though golf may seem like a fairly sedate sport, a single round will see you spend several hours walking around a course. Often, you'll do that while under the beating hot sun, which saps energy further. As such, building endurance is key so you can get through the final stages of your round. Jogging, cycling, swimming, and similar cardio-based exercises create stamina that keeps you healthy when playing.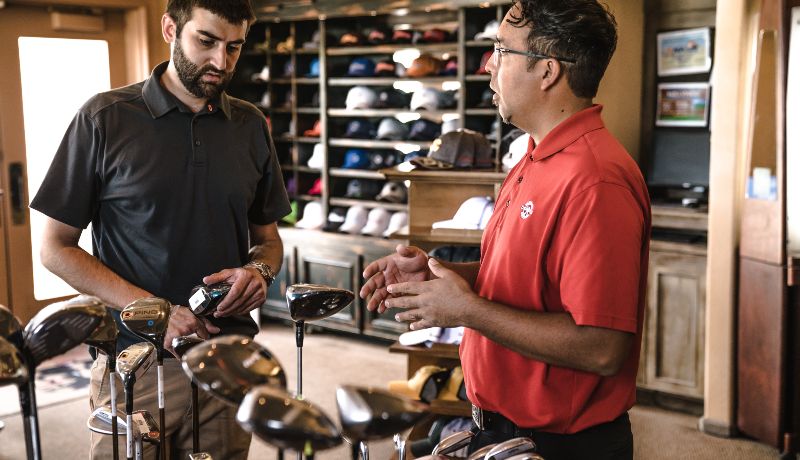 Tip No. 3 – Be Careful With Your Clubs
You've just hit the perfect tee shot. Your swing was great, the ball flew as straight as an arrow, and you feel superb afterward. You throw your bag onto your shoulder and that's when it hits you. A sharp pain runs through your shoulder because you were a little too casual with the bag. Golfers who carry their own clubs already have a higher rate of back and shoulder injuries than those who don't. Minimize your risk by using proper lifting technique, which includes keeping your back straight and slowly using your muscle strength to lift the bag.
Tip No. 4 – Use the Right Footwear
The longer the cleats on your golf shoes, the more risk you have of sustaining an injury. Long cleats tend to dig deeper into the ground, which keeps your feet planted as you swing. The result is more strain on your knees, which can cause injuries over time.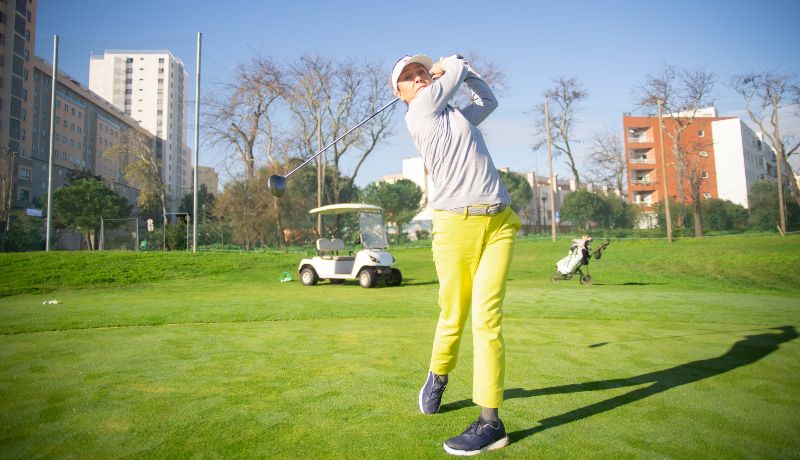 Tip No. 5 – Be Patient With Your Swing
Frustration can play a role in golf course injuries. If you're not hitting the ball as well as you'd hoped, it's easy to lose control of your swing as you try to put more power into it. This extra power can lead to over swings, which put more pressure on your lower back and can cause joint injuries. Keep your swing easy and loose. If you feel frustration building, take a moment to breathe and calm down before your next swing.
Avoid Golf Injuries
Preventing low back pain from golf with only improve your game as you are able to practice more. Learning more about the game and your physical being is crucial for a improved game i.e. what muscles get sore from golf, can golf cause groin strain, golf arm injuries, repetitive strain injury golf, etc.

Your mental state plays as big a role as your physical state when avoiding golf injuries. Frustration or nonchalance can lead to unexpected damage. Stay calm, pay attention to what you're doing, and focus on building your body's endurance so you have the stamina needed for safe play.
---